The Corps Foundation & Discover Your Northwest (Non-Profits), have teamed up to encourage private funding to return The Locks to a World Class facility befitting the City of Seattle.
Visitor Center Renovation to follow Fish Ladder Renovations...TBD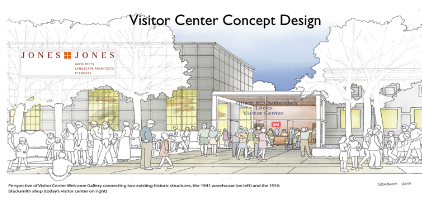 Installed portable "Smartphone-Style" touchscreen kiosks in multiple locations providing updatable information as needed.

Created a mini-theater on second floor of Visitor Center. Installed touchscreen display in artifact display wall.
(Click on image to see short History video)
Educational Improvements
for the Next Century
Upgraded visitor center theater to select Videos On Demand, via touchsreen
control system.
Subjects updated periodically.

Fish Ladder Renovations Under Construction, Opening in Spring