Weddings, Picnics & Group Events in the Carl S. English Garden
Sites A,B,C and D noted on the map are available to reserve for weddings and other approved group gatherings from May through October. Note maximum group size per reserved locations.
The Garden can accomodate groups up to 50 people for Weddings, Picnics & Specical Events.
The City of Seattle Parks charge $270-$750+ (

non-refundable

) for similar venues.
Note that Commodore Park, on the South Side of the Locks, is operated by the City of Seattle. Weddings or outdoor events must be scheduled through the Seattle Parks District.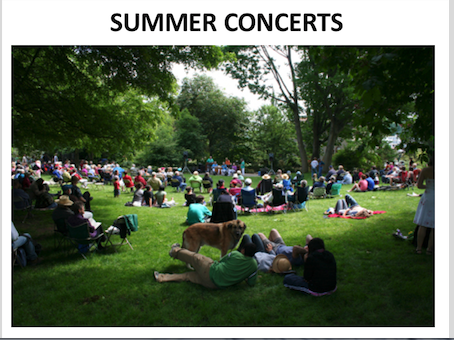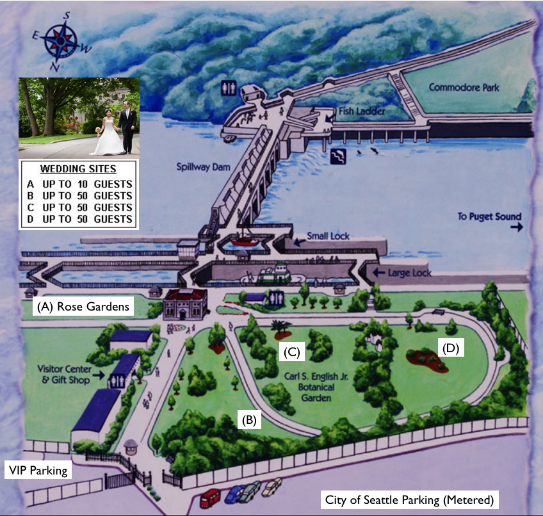 Insted of fixed fees, we do accept donations that go towards much needed visitor improvements, including the Carl S. English Garden where weddings and events are held. Suggested donations (

fully refundable, if plans change

) are $10/person,
up to a maximum of $250.

NEXT: After Registration, an approved permit is required....
If you do not need a reserved space and your group is under 10 people, a permit is not needed but registration is required. Any group activity over 10 people must both register and get a permit.
The popular Summer Concerts should be considered when planning.
.... see schedule