The Locks & Ship Canal were built over 100 years ago as a
Commercial Navigation Route to Develop the City of Seattle.

The Locks contribute over $1.2 Billion/yr. to the Seattle economy and are the Nation's busiest locks with over 40,000 vessels/yr 'locking through'. In addition, over 1.5 million visitors/yr come to see and learn about salmon boats and history.
I
Federal funding is based on value of commercial ship cargo, which is mimimal. No fees are charged to boats or visitors, hence the locks are severly underfunded.
As a result, visitor facilities and educational exhibits are outdated and often inaccurate & misleading. (see report).
Why the Locks Need Your Donations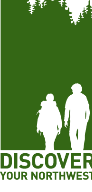 Visitor
Facilities upgrades require non-profit support through public donations.
Fund
raising
is being done by the Corps Foundation and Discover Your Northwest, non-profits that focus on improving visitor education and experiences at Corps of Engineers sites
.
Donate to the Fish Ladder Renovation Project

Se
e how your

donations

are being used.